This banana bread is perfect - moist and melt-in-the-mouth, low in sugar (only 2 tablespoons of added maple syrup), and makes for a delicious breakfast, snack, or even healthy dessert. It's also made with almond flour so is entirely paleo-friendly, gluten-free, and grain-free. You can make it with pastured eggs or go vegan and make a flax egg mixture (1 tbs of ground flax + 3-4 tbs of water = 1 flax "egg").

Get ready for your kitchen to be filled with the sweet aroma of freshly baked banana bread - is there anything better??

Serve with almond butter or coconut yogurt and some fresh berries from the farmer's market for a delightful, summer-friendly treat.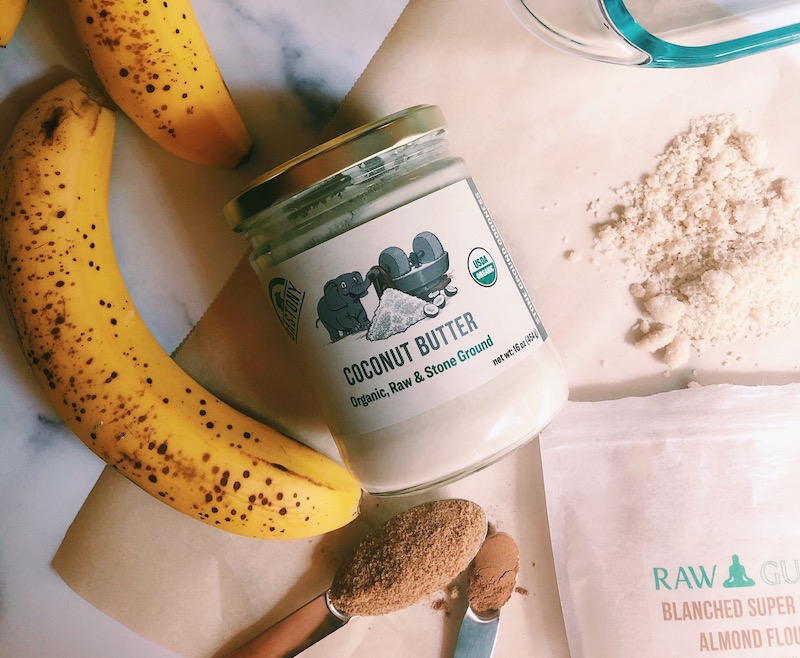 The Recipe
Paleo Almond Flour Banana Bread
Yields 1 loaf
Dry ingredients

2 cups blanched almond flour
1/2 tsp baking soda
1/2 tsp baking powder
1/2 tsp cinnamon
1/4 tsp nutmeg
1/8 tsp Himalayan salt

Wet ingredients

3 very ripe, spotty bananas
2 pasture-raised eggs or flax eggs (if using flax eggs you may need to add a splash of extra water as flax absorbs liquids, unlike eggs)
1/4 cup melted Dastony stone ground coconut butter
2 Tbs maple syrup

Steps
1. Preheat the oven to 350F and grease your bread loaf pan with a little coconut oil, or line with parchment paper.

2. Mix dry and wet ingredients separately, then combine in a large bowl.

3. Pour mixture into your prepped loaf pan and pop it in the oven for 50 minutes. The top should be starting to lightly brown and a toothpick should come out clean when stuck through the center.

Be sure to let it sit for at least an hour to cool before slicing. It will carry over cook and needs time to fully set or it will be too soft to slice.